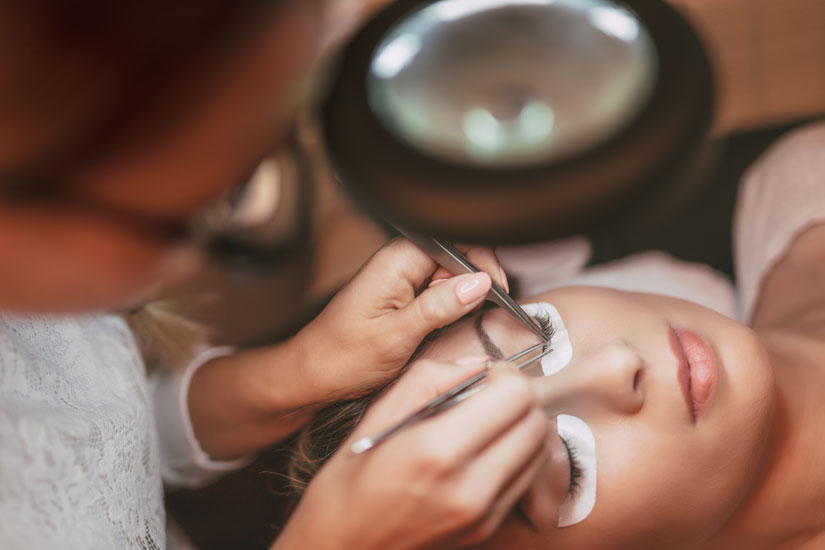 What to Expect from a Professional Eyelash Extension School
So, you've finally decided to follow your passion for cosmetics by joining Permanent makeup training.
It's awesome and Biotouch Academy is very excited to be your mentor on this journey. But before you even join us, we want to share something exciting with you!
Yes, Eyelash Extension Schools and courses are so popular that we don't even have to explain what the term means. If you have reached this page you have learned as much as possible about this creative experience. All you need now is expertise which is why Eyelash Extension School Biotouch Academy is the best institute in delivering that sophisticated knowledge to you.
Here is a list of what to expect in an Eyelash Extension School. Believe us; it's going to be very exciting!
Regulation and Guidelines: Probably there is no other area which is as confused as Eyelash Extension School when it comes to regulation. Different states in the US have different regulations concerning it. Hence selecting an accredited Eyelash Extension School is of importance. Biotouch Academy has taken this into consideration and is recognized globally for this.
It is not enough if an Eyelash Extension School focuses on providing the best course, but it is also essential to teach students how to capture the market and get the desired client base. Therefore, Biotouch Academy focuses on making the skills marketable by providing business training too. Biotouch teaches you the essentials to make use of your permanent make up training successfully.
Teacher-student ratio too must be taken into consideration. After all, you don't want to sit in a crowded classroom which deprives you of individual attention. Biotouch Academy maintains an ideal teacher-student ratio in all its courses which helps in delivering the instructions effectively. The model safety, the training technique the teaching quality all is taken into consideration in the institute.
Eyelash Extension School should focus on the practical aspects. That is why in-person training and instructions become mandatory. Biotouch Academy is aware of this and provides the ideal number of hours as in-person instruction mode. This lets you learn the sophisticated art in Eyelash Extension School properly resulting in better skills and customer satisfaction.
Biotouch Academy provides the greatest number of supervised instructions than other Eyelash Extension School available in the USA. Supervised mode deals with practical aspects where students will be required to practice their art on live models or clients. This helps you be confident in the skill and equip you with all the necessary knowledge required to handle your clients.
The introduction or Eyelash Extension School for beginners of the Biotouch Academy itself is so enriched that you learn most of the mega skills at an earlier period. This helps you save your hard-earned money subscribing to additional Eyelash Extension School courses. That is why the Eyelash Extension School – Biotouch Academy is the right place to start learning everything you need to know about Eyelash Extension Schools. It also provides other essential training such as microblading classes and micropigmentation course.