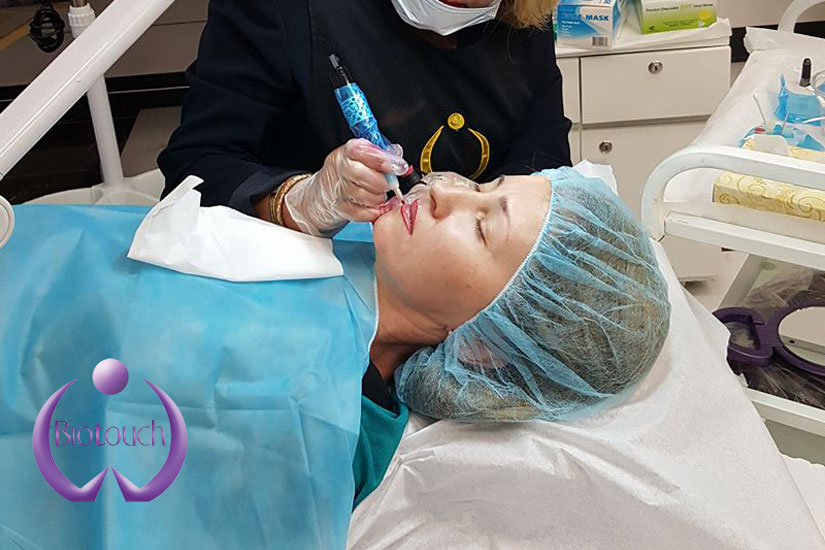 10 Tips for Permanent Makeup Marketing
The demand for Permanent MakeUp (PMU) services has literarily exploded in recent years! That should be exciting news for any PMU artist. There is a line of customers waiting to be served by a PMU artist who has proven to be an expert in different techniques.
There aren't enough expert PMU artists to do professional work that make clients satisfied and keep them coming back. As a result, professional PMU artists are the ones that get the most business.
According to the Bustle, an online American women's magazine, clients are waiting for up to one year to get an appointment for microblading services from some of the best artists in the industry. This shows just how popular PMU services have become in recent years.
How, then, do you position your business's brand in the PMU market?
Your Biggest Challenge: Garnering Your Customer's Attention
Many people for different reasons desire to have one form of PMU treatment or the other. When it comes right down to it, will they choose you? How do you make sure that they choose you for your PMU services?
You need to keep in mind that there exists some form of doubt in the client's mind. One of the most important points to focus on in your marketing strategy is getting your clients to overcome this doubt and trust your services.
The tips we share here aren't all about advertisement and marketing PMU alone. These tips also show you how to also prepare you with techniques on how to deal with doubt in potential clients.
If you find yourself wondering how to advertise for microblading or other PMU services, then keep on reading this article for more information.
Have you just completed your education and have chosen to run an independent PMU business from the start? Or are you a more experienced artist who wants an increase in brand awareness and sales? Wherever you are in your journey, these tips will help guide you through it.
Here is a list of ten tips that will help you with the process of PMU marketing:
1. Focus First on Becoming an Expert
Take microblading for instance: nobody wants a ruined eyebrow. Clients are coming to you to have their beauty enhanced, and their self-confidence increased. Not the other way around.
Since you can't just wash off a microblading gone wrong with a face wash and water, a smart client will know to investigate the background of the PMU artist she's about to allow her face too.
If you want to be successful with selling your skills as a permanent makeup artist, focus on becoming excellent at your craft. Be sure that you're ready for the market. Being an expert in your service is the foundation for your success in the industry. Nothing will make up for your inability to deliver excellent service. Not even spending money on advertising.
2. Be Professional and Provide Excellent Services
The first tip described how to provide quality services for your clients. Answer your client's questions immediately. Offer them quality service at the right price.
What does a qualified PMU artist look like? She (or he of course) has been certified as a PMU artist from an accreditable permanent makeup school and has a blood pathogen license from the states that he or she is practicing in microblading. Your client needs and deserves to have an assurance that she's in safe, expert hands.
Also, remember you're in the fashion industry. Aesthetics matter here perhaps more than anywhere else. So, make sure you look the part. Design eye-catching business cards, create a clean and attractive environment for your business, and so on. Altogether, nothing about you and your business should look mediocre.
3. Do a few Free Jobs
This tip is particularly useful for a newbie PMU artist. Doing free jobs has dual benefits. On one hand, practice makes perfect. The more people you work on, and the more you focus on learning from each job done, the better you'll be.
The second benefit is; it provides you with a catalog of previous jobs that you can showcase to prospective clients. The highest selling point for your business is to display the works you have done.
Of course, there's the fact that someone has to pay for the materials. If they don't, consider this cost as part of your initial investment towards building your business.
4. Build a Photo Catalogue
Drawing from the third tip, you realize that there's a need for you to have a photo catalog of clients you have worked on. Of course, make sure the pictures are detailed too. Having a person in your team that takes excellent photos will save you some time. And that person could be you, particularly if you're a one-person team.
You may need to learn mobile photography – how to use your phone to take detailed photos. There are free videos you can check on YouTube that will guide you on touching up on our photography skills. Set aside a few hours to edit the pictures and you will see how impressed your clients will be with your work.
5. Be Obsessive about Client Satisfaction
As business begins to grow, make sure you listen carefully to understand what each client wants. Strive to deliver the best experience to them. The key is to deliver results from listening.
In sales and marketing, it's said that one bad sale is worse than no sale at all. An unhappy client could do severe damage to your reputation. Therefore, try to deliver the best services to everyone you have the privilege of working on.
6. Word-of-Mouth Marketing
Word-of-mouth marketing is based on trust. People trust what your clients say, which means when they hear about your services from a friend or previous client, they're more likely to purchase your services.
This form of marketing has been known to be very effective. Several successful PMU artists believe that most of their business comes through word-of-mouth marketing.
7. Get a Website
Owning a website is the right way to connect your business with a much larger audience. It opens your business to a broader market. According to Statista, a German online portal for statistics, do you know that as of 2018, 3.8 billion of the world's population are active internet users? In other words, your business is potentially visible to 47% of the world's population online!
Your PMU website also helps establish your credibility as well. You could share positive feedback from satisfied clients on your website. By doing so, you make it easier for a potential client to choose you as their first option.
Make sure to add a live chat tool to your PMU website that allows the potential client to ask questions immediately. Bring convenience to your clients. Make it easier for them to make an appointment directly to your business.
8. Use Social Media as a Marketing Tool
Social media is a great way to connect your business with potential and existing clients. You could share information ranging from client reviews, discount seasons, or general information on beauty enhancement.
With a well mapped-out strategy, social media could increase your brand awareness and transform your sales.
Before you get overwhelmed, you don't need an expert to put your business on social media. Start with opening pages for your business on some of the most popular social media platforms, such as Instagram, Facebook and perhaps Pinterest.
9. Online Reviews Matter
Online reviews are a digital form of word-of-mouth marketing. They convince more potential clients to come to your business than your own words. Simply, online reviews are a report of your business's practices.
Your happy clients would love to talk about how they feel about their new look. Ask them if they'd be willing to do written and/or video reviews about their experience on review websites like Google or Yelp.
10. Find Ways to Reward Customer Loyalty
Your happy clients, often without asking, will go out of their way to recommend your business to friends and family. You should offer specials or discounts to loyal customers.
You could offer a discount on their next makeup treatment (if you provide multiple treatments), give out gift certificates, or loyalty cards.
In Conclusion
The PMU market for artists is huge, but it seems hard for new PMU artists to start their PMU business. Ensure that you start with advertising yourself and your PMU practice online.
Biotouch Academy has trained over 3400 students and reached 52 countries in about 35 years of existence. If you're looking to be trained at one of the best PMU schools in the US, be sure to choose us.